Emmylou Harris
| Track | Album |
| --- | --- |
| Boulder To Birmingham | Pieces Of The Sky (1975) |
| Racing In The Streets | Last Date (1982) |
| Mansion On The Hill | At The Ryman (1992) |
| Michelangelo | Red Dirt Girl (2000) |
| Do I Ever Cross Your Mind? | Trio II (1999) |
| The Price You Pay | Cimarron (1981) |
| Pancho and Lefty | Luxury Liner (1975) |
| I Still Miss Someone | Bluebird (1988) |
| Sweet Chariot | The Ballad Of Sally Rose (1995) |
| Love Hurts | Grievous Angel (1974) |
Contributor: Kevin Acott
That voice. That voice. That voice holds all our pain and all our hope.
The English – some of us, anyway – have a tense, at best ambivalent, view of country music (or 'country and western' as a friend always dismissively calls it). We look at it from afar, as an amusing, sort of grimly-exotic, sort of half-foreign thing, and we pretend it has nothing really to do with us at all. If we do take any notice of it, we sneer at it as somehow ersatz, saccharine, too simple, too obvious, too representative of everything we think is inferior about America, the big, silly, dim, expansive cousin we simultaneously look down on and secretly envy.
We want distance, we want irony, cleverness, humour in music. What we don't want, really, some of us, is raw emotion, spirit, saudade. Which means so much working-class music, so much of our own folk tradition, so much struggle and desire is kept at a distance from the mainstream, ghettoised, even now. Especially now. We seem to mistrust 'authenticity', mistrust anything that has no layers, no membrane, between the inner feeling and the outer expression of that feeling: and because we struggle to tell the difference between sentimentality and emotion, we assume there must be a calculation, a cynicism underlying anyone who just … tells it like it is. We English don't need all that direct, open stuff about love and lust and loss and need and place and regret and loneliness and the inevitability of death, the temporary succour of whiskey, the need to keep moving …
Which brings us to Emmylou. Such a country and western name for Brits. It's a name that cries out with Hollywooded heartache and The South and the Dukes of Hazzard and big skies and long straight highways and cactus-studded deserts and the kind of trailered, trashy whiteness that is almost certainly so much more racist than we could ever be. The people who voted for Trump like country music. People called 'Emmylou'. It's not for the likes of us.
Which is, of course, all nonsense. Our music is – all our musics are – shot through with country. Country itself is shot through with all our musics. And Emmylou – the North Carolina/Virginia-raised daughter of a Marine Corps officer and a mother who always seems to be described as just a 'military wife' (a military wife who lived through so, so much heartache, not least her husband's time as a POW) – Emmylou, who moved from home to NC drama school to folky Greenwich Village to rocky LA, learning her trade along the way, both is and isn't from the blue-collar country tradition. She's both Dolly Parton-like and unlike Dolly. Like Dolly, her authenticity – in the way that, say, Aretha's authenticity is, Muddy Waters' authenticity is – is soul-deep, cell-deep, but Emmylou's ties to the poverty and spirit of America are more deceptive, more nuanced and … both hers and not hers: classy but classless. Like Dolly, she's a great interpreter and – when she chooses – a great songwriter. Unlike Dolly, she's always eschewed celebrity, fame, glitter. And unlike Dolly too, there are times where she's shaken off – calculatedly – the traps laid by the places we think she's come from and is going to.
Throughout her long, long career Emmylou has walked the semi-permeable lines between thought and feeling, despair and hope, patriotism and internationalism, tradition and progress, pride and shame. Sometimes there's been too much reflection, in a way, too self-conscious an attempt to step away from the grip of conservative Nashville schmaltz. Sometimes she's moved a little awkwardly towards rock and roll, sometimes she's fallen into the honey-jar of pop or accidentally stepped back into that schmaltz. But she's always done her own thing, always. She's always shared, and collaborated, and honoured both her own and America's history. And she's always had The Voice.
Of course, I'm not even sure – she's not even sure – she's a country artist, per se. Sometimes her stuff is a folkish, rockish, bluesy, Americana/alt.country sort of country. Sometimes – country can be a treacherous series of tightropes to risk – she's been a little bland, or soppy, or pedal-steel twangy. And sometimes hers is just old time, thousand-year-old country, music that comes from the soul of Africa and Scotland and Ireland and England and has been twisted into something so new and so old, it waves goodbye to genre altogether. In the never-ending, back and forth, construct/destruct exchanges between Europe and the Americas – in which white Brits have taken Black American music and sold it back to white Americans, in which Motown and Stax have semi-consciously twisted and distilled whatever worked, whatever sold, into pure joy, in which ska and then reggae have taken from both country and the blues, in which hip-hop has nicked from Kraftwerk, in which … um … Ed Sheeran has tried to rap – in the midst of those exchanges, Emmylou has just kept making music, the music she wants to make.
The best art has something that shifts us and tells us we're OK, tells us that, for at least these few moments, our world can be different. It's small and particular and large and universal. The best 'country' music has that essence, that capacity both to validate us and offer us a glimpse of change. Hank Williams. Mississippi John Hurt. Ray Charles. Dobie Grey. Etta James. Bob Marley. Bob Dylan. Willie Nelson. Johnny Cash, George Jones. Merle Haggard. Lucinda Williams. Neko Case. Van Morrison. Neil Young. Christy Moore. Nick Lowe. Elvis Costello. Paul Heaton. Ray Davies. Mary Black. REM. Emmylou. English soul, Welsh soul, Scottish soul, Irish soul, American soul, Jamaican soul, African soul. Your soul. My soul.
Which brings me to this: what ten songs to pick that will maybe help you fall for Emmylou Harris if you haven't already? I think the stuff I most love her for – the stuff I'm going to suggest you listen to first – is some of the most country stuff, the most American, the softest and most open, the saddest, the most aching, the most melodic. Much of the time, it's as spare as country can get: even when there are a dozen instruments, strings, a rock band, two or three voices, there's (usually) a lack of Nashville over-production, and that voice is never buried. There are covers here, and duets, and trios: some of these songs start and finish a long, long way from Emmylou. But she's taken each of them and wrapped herself around them and made them special, new, made them both hers and mine. And, hopefully, yours too.
Here goes …
Boulder To Birmingham
That voice.
One of the greatest, most powerful songs about loss and grief ever written. Emmylou co-wrote it with Bill Madoff, who also wrote … um … Afternoon Delight, once voted the twentieth-sexiest sing ever written (one day, I'm hoping that might come up in a pub quiz …)
I would rock my soul in the bosom of Abraham
I would hold my life in his saving grace
I would walk all the way from Boulder to Birmingham
If I thought I could see, I could see your face
Faith, hope and the dry, deep scream of missing someone. This song is about all of America, all of us, our myths and sacrifices. And, for me, it's about the Joshua Tree National Park. It was here Emmylou's beautiful, talented and adored friend/ lover/ collaborator Gram Parsons died, after a barbiturate/ tequila/ marijuana/ morphine/ whatever-else-you've got spree; it was here his friends tried – comedically, tragically – to burn his body; it was here the Joshua trees point to heaven and pray, or stand in defiant conquest of the desert, or guide travellers to their destination. Ancient, dismissive of transient humanity, unafraid: just like the song, those trees can mean what you want them to mean. The first time I saw them (on a sort of Emmylou/Gram pilgrimage) I immediately heard this song swirling around me and felt tears threaten.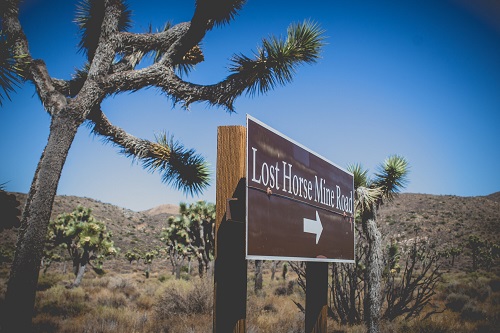 (photo Kevin Acott)
Racing In The Street
That voice.
Emmylou's an interpreter, but she's so much more than that. This is a big, bold, misunderstood, regretful Springsteen song which she undercuts, which she pivots into a soft, beautiful, betrayed cry of female strength: she won't be objectified, used, neglected, prized, like the girl in the song. I've always liked Springsteen's original – but this leaves it standing.
Mansion On The Hill
That voice
Sometimes we're on the outside. Sometimes we're on the inside. Envy, sadness, the dreams our parents showed us and those they kept from us. Another bit of Springsteen, and one that refers back to Hank Williams' song of the same name. As I grow old, there's something about the (1982) original that sits me firmly down in the here and now, thinking about my father. But there's something in Emmylou's version that takes me back to an America that's darker, cracked, Gothic, an America before I was born, a poor, desperate, brave America that sprang from an England I sometimes dream about, sometimes have nightmares about.
Michelangelo
That voice.
This may or may not be another one about Gram. It may be about 'The Artist' generally. She says it was based on a dream. It's bleak and lovely and the words are as far from 'country' as you can get and guitars haunt it and propel it. It's sweet, melodic poetry. It's sharp and clever and hurt. It wishes it could go back and save the lost.
Last night I dreamed about you
I dreamed that you were weeping
And your tears poured down like diamonds
For a love beyond all keeping
And you caught them one by one
In a million silk bandanas that I gave you long ago
Do I Ever Cross Your Mind?
That voice. And that voice. And that voice.
Dolly Parton, Emmylou and Linda Ronstadt made two albums together – Trio in 1987 and Trio II in 1999. This is a lovely example of the way in which their three voices danced together: generous, empathic, propping each other up and holding each others' hands while becoming much, much more than the sum of their parts.
Pancho And Lefty
That voice.
More echoes of old, old pre-country made modern, made aware of the contemporary, and another man's song she makes into a woman's song. Townes Van Zandt's story of a doomed cross-border friendship has some of its anger assuaged by Emmylou: her fragile but brown-warm voice here understands the reasons for what Lefty did; she almost forgives him.
The Price You Pay
I know, I know. The third Springsteen song I've chosen, and the third one I think Emmylou does better than he does. It's almost archetypically Springsteen – temptation, desert roads, the promised land, the illusory lure of redemption – but she again makes it hers: that sharp, pained treble-edge to her singing, the way she pushes against the guitars, the bass, the drums, the way she barely touches some syllables, both pure and slur simultaneously.
I Still Miss Someone
That voice.
A Johnny Cash song. There's a gospel feel to this and its simplicity and directness are sweet and right.
It's all we need.
Sweet Chariot
That voice.
From Emmylou's concept album. Really. The Ballad Of Sally Rose is the story of a (Gram/Emmylou's?) relationship. She wrote the whole thing (or rather co-wrote it with her then-husband) and I was determined to include at least one song from it. It flopped at the time of its release but is a perfect example of her need to stretch beyond anyone's expectations, and this is one of the tightest, strongest songs on there.
Swing down sweet chariot
The flesh will fall and the bones will rot
But from my sorrow you'll carry me not
My heart is bound, my soul is chained to the rock
Love Hurts
That voice.
And that voice.
And finally, back to Gram. Without his invention, his imagination, his self-destruction, his doomed love for American music, for America, and without her love for him … Emmylou's life and her music might have been so different, though there's no doubt The Voice would have triumphed whatever happened. This old Everly Brothers song was first released on Parsons' second (posthumously-released) album, Grievous Angel. It's such a subtle, unusual duet: his appears to be the dominant voice at first, but as time goes on, she becomes clearer, more and more prominent, and he starts to shadow her. There are some lovely re-recordings of it by Emmylou on her own, but this is my favourite version: it's emblematic of her generosity, her giving, her power, her love.
Emmylou Harris was 25 when she first sang Love Hurts on record. She's 74 now, still singing with that voice.
All our pain.
All our hope.
Emmylou Harris official website
Country Music Hall of Fame: Emmylou Harris
Americana Music Association Lifetime Achievement Award (2002)
Academy of Country Music Awards Pioneer Award (2011)
The Polar Music Prize Laureate 2015
First Aid Kit performing their song 'Emmylou'
for Laureate Emmylou Harris at the Polar Music Prize, Stockholm (2015)
Dolly Parton, Linda Ronstadt, Emmylou Harris – Trio Documentary (YT)
Emmylou Harris biography (AllMusic)
Kevin Acott is a London-based writer, lecturer, photographer and whiskey-drinker. He's a passionate lover of Stax and Motown, of punk, of country music, and of weird 70s stuff. His first-ever gig was the Sensational Alex Harvey Band; his next one will be Einstürzende Neubauten. He continues to campaign for the original members of Slade to be knighted, and to watch Spurs in the forlorn hope they'll stop disappointing him. This is his website and he's on twitter @Speranza6162
TopperPost #1,017