Home
TOPPERMOST IS ON HOLD FOR A FEW DAYS.
NORMAL SERVICE WILL BE RESUMED ON 17th APRIL.
MAY BE DIFFICULT TO ANSWER EMAILS DURING
THAT TIME OR APPROVE COMMENTS SPEEDILY.
Toppermost is an interactive website … You Can All Join In (1969)

Click MUSIC BANK for alphabetical listing of all posts to date.
Check those pages before submitting anything to Toppermost.

There's an email link on the OVER TO YOU page so you can check with us if something's coming up.

Click CHRONOLOGY for full list of over 250 posts from 51 contributors …

Music Bank – who's missing? … Alphabet City (1987)
Check if an artist is pending … Who's Next (1971)
Contribute your selection … Wish You Were Here (1975)
Comment on any post … Calling out around the world (1964)

'Where are we going, fellas?'
'To the top, Johnny!'
'Where's that, fellas?'
'To the toppermost
of the poppermost!'
(John Lennon)

Click on the album cover on each post
to hear the selected tracks on iTunes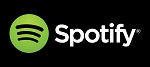 We've added playlists to each of the posts
(where possible), for example, see Bob Dylan.

Toppermost launched 1st July 2013
Clip of the Week